If you have quires How to Make Money from Blogging? Or What are the Ways to Make Money Online?
First, you have a need to start a blog site, if you already started, that's fine curry on, and you will learn from this article some selected proven ways to make money from blogging.
If not yet started a blog, learn how to start a blog from scratch.
What's the Method or Ways to Make Money from Blogging?
There are various methods or ways to make money from blogging. But here I mention 7 best-selected ways to make money from Blogging:
1. Ad Media (Google AdSense, Media.net, Ezoic.com):
There are Ad Media is widely used as the simplest method for monetizing your blog.
The two Ad Networks are the most popular among other Ad networks.
You can also use ezoic.com, PropellerAds, Infolinks, Outbrain, Taboola, Revenue Hits, and PopAds
First, You're required to get approval for your blog on these ad networks. They will show ads on your blog automatically based on the context of your content and also based on user interest.
As a newbie, Google AdSense is a good way to start earning.
You will get paid every time a user clicks on the Ad. It's called CPC ads. CPC means "Cost per click".
Another ad method is CPM Ads. CPM means "cost per thousand" and is a marketing term used to denote the price of 1,000 advertisement impressions on one web page.
Noted that: Try to write content based on high CPC keywords.
For example, if you search for high CPC keywords on keyword research tools then you will see the CPC value of your keyword.
Search an Email marketing keyword the result is:
Then I search the "Life insurance" keyword the result is:
So, more revenue depends on high CPC keywords.
2. Affiliate Marketing: Best Profitable Method:
In the online world, affiliate marketing is one of the best profitable ways to generate huge income.
What is Affiliate Marketing?
Affiliate marketing is an online marketing strategy. When you recommend other's products or services to your audience using their referral tracking links and then someone buys any products or services anytime through your referring link. Then you get a referral commission from them.
Maybe a question appears in mind, How much we can earn from affiliate marketing?
See this screenshot of one of the affiliate programs that promoted a blogger. It will inspire you to understand how many earning opportunities are in this line.
But it's not a bed of roses. If you decide to accomplish working daily 6-8 hours on this line. If you learn and apply affiliate marketing strategy in a smart way, it's also possible for you to reach this achievement.
Every largest company like Amazon, eBay, Apple, and Google has an affiliate program, which allows free to join their affiliate program across the globe.
Let's know how affiliate marketing works:
You join an affiliate program. (That is similar to your niches)
You select a product or service to promote and pick a referral link.
Drive traffic to your affiliate link, share the link via Social media, Blog, YouTube videos, forums, paid ads, or any others way.
When someone makes a purchase through your affiliate link, you earn a handsome affiliate commission.
What types of products should pick to promote that make you more benefited?
Recurring affiliate program
Two-tier affiliate program
I recommend the Top ten marketplaces are: There are lots of Affiliate marketplaces, but the most popular Affiliate marketing marketplace that you could join:
Amazon associate affiliate program
ImpactRadius
Commission Junction (CJ)
Awin
PartnerStack
ClickBank
Rakuten
JvZoo
Avangate Affiliate Network
Keep concentrated on affiliate marketing and earn a 4 to 7-figure commission or more that drives you to change your lifestyle.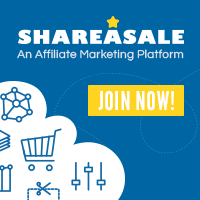 3. Sell Digital Products (eBooks, Blueprint):
Most top bloggers sell their own products like eBooks. Selling your own eBooks is another branding and popular way to monetize a blog, and it's a great resource for passive income.
Passive income means! When you create an eBook, you have to write it only once then you can sell that eBook over and over without any effort.
Before selling your own eBooks two things are most required
Make your blog more trusted by your audiences through your worthy content.
Pick a trend-worthy and interesting topic for your target audience.
But, where do I sell my eBook?
You can sell it on your blog or other platforms such as kdp.Amazon.com
Aside from your own eBooks, you can also monetize your blog by selling others' digital products.
Some examples of other's digital products that you can sell are:
WordPress Themes
WordPress Plugins
E-courses
E-books
Printables
Stock Photos
Mobile Apps
Fitness Apps
Video ( video masterclasses, video courses)
Membership sites
4. Freelancing and Consulting:
Newbie blogs maybe not get rich quickly. It takes some time to generate income.
But some of you might need money initially.
Using your blog you can promote yourself as a freelancer with whom you have expertise. To show your expertise make showcasing your services on your blog, it's a tremendous way to find your first client.
5. Online Pro-Courses:
If you have expertise in something to teach your audience. Based on your skills, you can offer various services. Like content writing, web design, logo design, SEO, and so on.
Selling online courses is a great source to make money online.
First, you will need to design the lessons for your courses. You also need to include some supporting materials like a course checklist, templates, sliders, and info graphic that would be downloadable.
How do display your services? You need to create a page on your blog and show the services that you are offering on this page. Now place the link to that page in your blog navbar/menu bar with maximum visibility.
It's important! Make it easier for your audience to contact you and inquire more about your services.
When all is ready, You can use a learning management system (LMS) plugin to deliver your course to your audience.
Usually, courses sell at much higher prices than ebooks.
6. Paid Reviews or Sponsored Posts:
What have sponsored reviews?
When a company launches a new product or service. They want to test trends in newly launched products, and that's why they inspire writers or bloggers to write their product reviews.
Bloggers and writers write reviews of their products and post them on their blogs, and against that they get money.
Mind it, you should write those product reviews that are relevant to your blog niche and your audience.
For instance, if your blog is about digital products based then you may write reviews of any digital product's apps or software, it's common sense you don't write there about cooking.
How can to get sponsored reviews and make money?
The best way to get started with sponsored reviews has needed to sign up for a network that connects advertisers & publishers.
Best sponsored reviews network in 2022
BzzAgent
Fango
Swaggable
Infolinks
7. Drop-Shipping:
You can also use your blog as a platform to sell physical products produced by others. You buy the products from a manufacturer, then you have to maintain stock, and then you sell it at a higher price.
Another popular system is drop-shipping. This system becomes most popular day by day.
System of Drop-Shipping: from where you pick up the order through your website, you have no headache with the charge of managing costs or making shipments. Simply you do an agreement with a manufacturer for shipment of your ordered products.
Conclusion:
So, the above-explained some proven money-making methods from your blog. If you have a blog and think about how to make money from blogging? Follow this article, monetize your blog, and start making money.
So, you must provide decent time, need to have passion, and take action.
Let me know via comments, what strategy you use to start making money from your blog. Also, if you have any queries about monetization, can freely ask me.